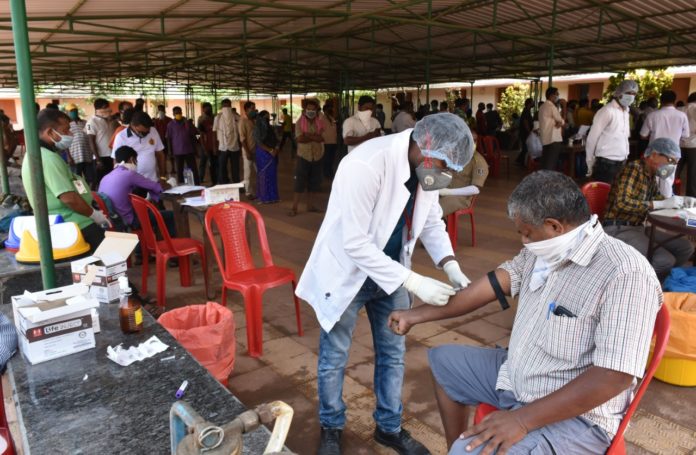 Staff Writer@Blink
Bhubaneswar, May 21: Odisha reported its seventh COVID death on Thursday as a septuagenarian in Ganjam district with reported co-morbidity lost his life to the global pandemic, the state government said today.
"Regret to report death of a COVID 19 patient. He was 85-year-old from Ganjam district and had recently returned from Surat. He was hypertensive and besides having other co-morbidities," a statement from the government said.
The government on the other hand reported 51 fresh cases of COVID 19 in their latest testing. With the addition of new cases the total COVID 19 positive cases in the state stood at 1103. The government claims to have tested a total of 108432 samples till now.
Kalahandi and Nayagarh districts reported the maximum of 11 cases each in the latest testing. Nine other districts which reported the fresh COVID 19 cases included- -Ganjam (4 cases), Jajpur (5), Jagatsinghpur (2), Angul (2), Puri (1), Sambalpur (2), Malkangiri (1) and Mayurbhanj (3).