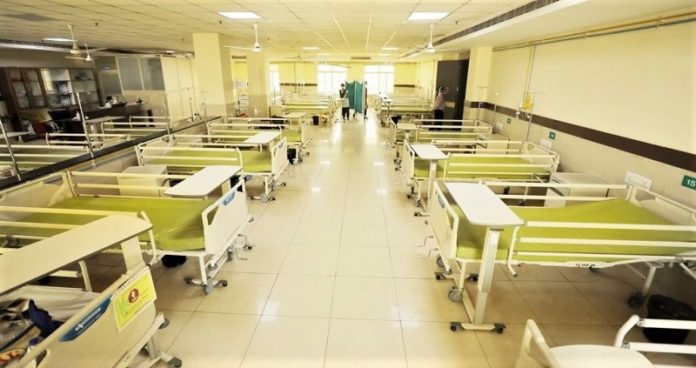 Blink News Network
Bhubaneswar, April 7: The state witnessed its maiden death Tuesday due to COVID 19 infection as a 72-year-old patient succumbed to the viral infection at the All India Institute of Medical Sciences (AIIMS), Bhubaneswar owing to deteriorating health conditions.
The patient was admitted to AIIMS with fever and respiratory issues. Later his conditioned worsened leading to his deaths. His samples tested positive for COVID 19 at AIIMS and it was also confirmed in another confirmatory test at the Regional Medical Research Centre (RMRC).
"His sample, taken on April 6 was found to be positive for COVID 19 infection by AIIMS Bhubaneswar which was subsequently sent to RMRC for re-confirmation and it was re-confirmed on April 7. As the patient was treated as a COVID 19 suspect from the very beginning, all hospital infection control and safety protocols were followed," a statement from AIIMS said.
The state government on the other hand claimed that as per the norms the last rites of persons dying due to COVID 19 infection will be done under the supervision of the state government as per rules framed by the Union government.
The previous patient from Surya Nagar, who was COVID 19 positive and on ventilator support at AIIMS, is stable and improving though not out of danger, AIIMS said in a statement Tuesday.