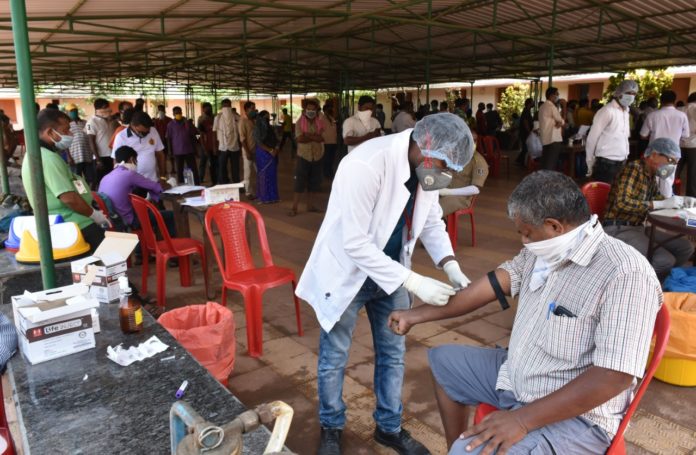 Blink News Network
Bhubaneswar, April 21: The state has now seen five more cases of COVID 19 as five persons from Balasore district alone have tested positive for the global pandemic in a single day.
The State Health Department on Tuesday said that it has tested a total of 1107 samples on Monday and found these five new cases. All the new five cases from the district are said to be relatives of the earlier COVID 19 case.
With the reporting of five more cases, Balasore district which had merely a single case two days ago has now become the second district after Khurda to report maximum cases. It has now eight cases in total.
The district has now come under radar of the government for the sudden hike in COVID 19 cases. Besides Balasore, Bhadrak and Jajpur has also come under the attention of the government.
While Bhadrak has a total of eight cases, seven cases are reported from Jajpur too. The State Health Department has now said that most of the cases from Bhadrak and Jajpur are linked to recent travels to West Bengal. It has also asked people who had travelled to the state in the last 28 days to go for home quarantine.