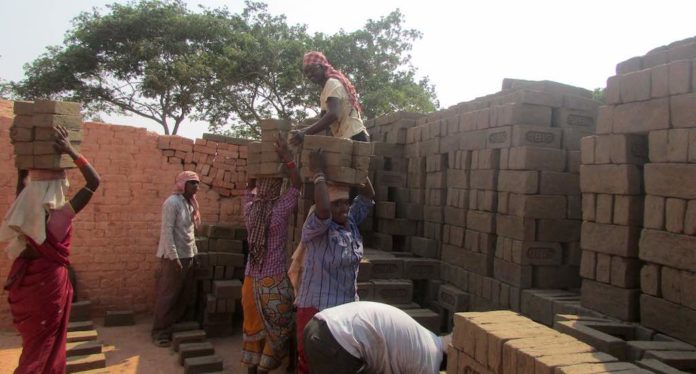 By-Rakhi Ghosh
Nuapada/Balangir: Chamru Paharia (60) hails from Tikarpada village under Komna administrative block in Nuapada, one of the migration-prone districts of Odisha. Due to lack of availability of work in his village, Paharia, along with a few   workers of his village, went to Nagpur in Maharashtra in July this year to work in a construction site.
After a few days of work, when he asked for his wages, the two middlemen who had taken Paharia to Nagpur with them, got him to take a spiked drink. When he became unconscious, the men cut off three fingers of his right hand and five toes of his right leg.
The two men left Paharia at Nagpur railway station where the railway police rescued him and admitted him in a government hospital. The issue came to light when Paharia regained strength and returned to his village.
According to Ashis Kumar Jeet, a social worker working on migration and trafficking in Nuapada district, Paharia was staying alone in his village and was going through a tough time as there was no work opportunity in his village.
The Odisha government was in denial so far that there were migrants like Paharia ending up as bonded labor in destination states. After a few mishaps at destination sites, the government has now initiated steps to arrest middlemen and provide work locally under MGNREGA scheme. MGNREGA, or Mahatma Gandhi National Rural Employment Guarantee Act of 2005, is a social welfare program that guarantees 100 days of work every year to all poor rural households.
Maltreated migrants
"Like others in his village, he wanted to migrate to other states to earn his living. The middlemen took advantage of his distress situation," Jeet told VillageSquare.in. "They promised him better wages for his labor work and cooking for them."
In another incident, Brundaban Bariha (35) and his wife Liabani (30) of Gidmal village in Pundarijar panchayat of Belpada block in Balangir district migrated to Telangana with their four children, to work in a brick kiln during the last work season.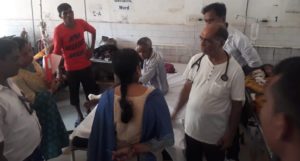 But after a few months, due to heavy dust and smoke in the kiln, their 7-month old son started suffering from respiratory problems. Despite the couple's pleas, the supervisor didn't allow them to take the child to the hospital. He forced them to continue their work in the same environment.
"When the Barihas' son succumbed, they were forced to cremate the child there as the employer denied them permission to go home," Surendra Chhetria, a social worker handling migration and trafficking in Balangir, told VillageSquare.in. "Brundaban and Liabani were heartbroken as they could not save their only son."
Bonded labor certificates
"A majority of these migrants are forced to work as bonded labor in these brick kilns. But the government never accepted that these people worked in bondage condition. That is why when they were rescued, they were not provided bonded labor certificates," said Dillip Das, an activist working for the rights of laborers from Kalahandi district.
Including the recent one for Paharia, Das has filed nearly 170 petitions since 2014 with the National Human Rights Commission (NHRC) to ensure rehabilitation of rescued bonded laborers as per Bonded Labor Rehabilitation Act. "Till date only a few have received compensation since most of them were not issued the bonded labor certificate," he said.
Lack of livelihood
"Without the certificate, the laborers cannot get the compensation of Rs 20,000 to rebuild their lives," Das told VillageSquare.in. "So the next year they accept to work in the same labor bondage condition."
The administration announced that Paharia would be provided Rs 20,000 for his treatment, from the Red Cross funds; but he is yet to receive the money.
Though the Bariha couple was rescued during an operation, they were not provided with a bonded labor certificate. So, they are not eligible for any compensation. "Now Brundaban works as a daily wage laborer and his wife Liabani does menial work in the village to support their family," said Chhetria. "They had migrated to clear their previous loans. After losing their son, they do not want to migrate again."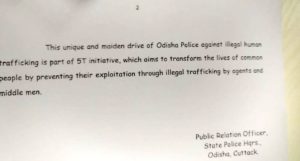 Poverty, impact of climate change and lack of work opportunity force these poor and marginalized people from Balangir, Kalahandi, Nuapada and Bargarh districts to migrate to other states for work. An informal assessment by civil society organizations reveals that every year nearly 300,000 people from the migration-prone western districts migrate to neighboring states to work in brick kilns.
Due to lack of work opportunity people from poor and marginalized communities in nearby districts, namely, Boudh and Sonepur have also started migrating to work in brick kilns and construction sites.
Proactive police
For the first time, in October this year, Odisha police arrested 41 middlemen and agents from Nuapada and Balangir districts indulging in illegal human trafficking. In a press statement, the police department stated that the arrests were part of a recent drive by the government against illegal human trafficking.
The recent death of a bonded laborer Kenalu Mallick of Balangir district in captivity at a destination site forced the police to nab these middlemen and agents.
"This is a positive sign as government had never accepted that human trafficking was prevalent in these districts. It will create a fear among other middlemen and agents who lure these needy people to other states and exploit them," said Das. "Government should extend this drive to other two districts also where human trafficking is equally prevalent."
Local livelihood opportunities
Das said that the government should create work opportunities for villagers in their own villages to prevent them from being trapped in human trafficking. Non-availability of work on a regular basis, irregular wage payment and corruption deter villagers to work under the Mahatma Gandhi National Rural Employment Guarantee Act (MGNREGA) scheme.
"Government needs to create more work under MGNREGA in villages and the laborers should get payments right after they finish their work. Or else, human trafficking and working in bondage conditions will continue," Das told VillageSquare.in.
Understanding the situation of migrant workers, the state government has formed a scheme to check distress migration in these four districts. The villagers of 477 gram panchayats in 20 administrative blocks will get 200 days of work instead of 150 days and they will be paid as per the wage fixed by the labor department.
Presently, under MGNREGA a laborer receives Rs 188 for a day's work but after implementation of this program, the laborer will receive Rs 286.30. If this program gets implemented in migration-prone districts, villagers like Paharia and the Barihas will not have to migrate and suffer bondage.
Rakhi Ghosh is a Bhubaneswar-based journalist. Views are personal.
(The story was first published in villagesquare. The story has been republished on theblink.in with due republishing rightss. Read the story here.)