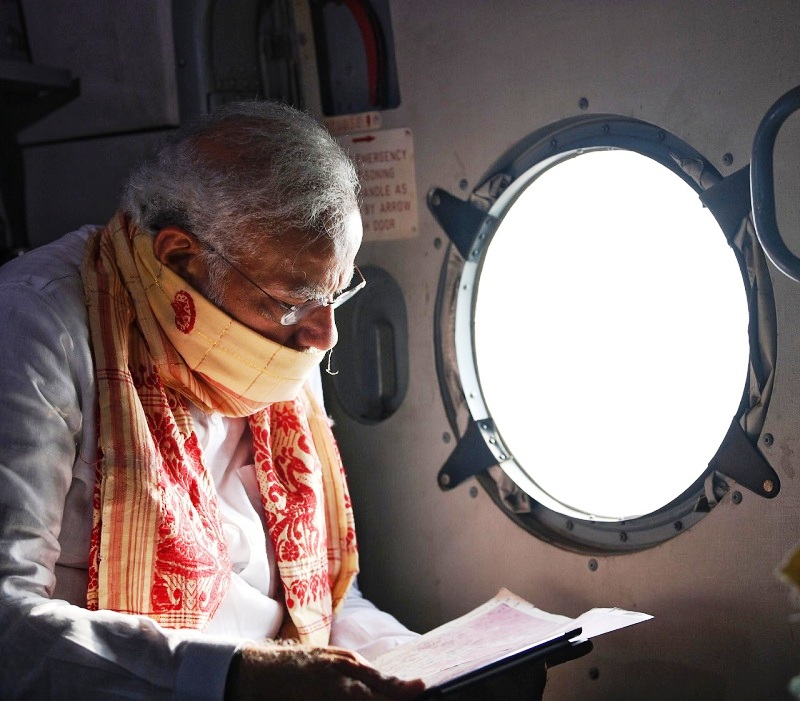 Staff Writer@Blink
Bhubaneswar, May 22: Prime Minister Narendra Modi during his visit to the state and after conducting his aerial survey of Amphan-hit districts of Odisha offered Rs 500 crore relief package to the state.
Earlier in the day he was welcomed by state Chief Minister Naveen Patnaik and Governor Ganeshi Lal. During his visit to the state the PM conducted his aerial survey of the Balasore and Bhadrak districts besides conducting official meetings with the officials of the state and central government.
"After the aerial survey, Prime Minister chaired a meeting in Bhubaneshwar with the senior State and Central Government functionaries to review the situation.  He announced a financial assistance of Rs 500 crore to the State of Odisha, pending the assessment of the damage by an Inter-Ministerial Central Team," a statement from the Press Information Bureau said.
It also added, "Expressing solidarity with the people of Odisha and deep sorrow for the lives lost, Prime Minister announced an ex-gratia of Rs. 2 lakh to the next of kin of the deceased and Rs 50,000 to the seriously injured in the cyclone in the State,"
Prime Minister gave his assurance that the Union Government would work shoulder to shoulder with the State Governments at this difficult time and give all possible assistance for restoration and rebuilding of infrastructure in the areas affected by the cyclone.