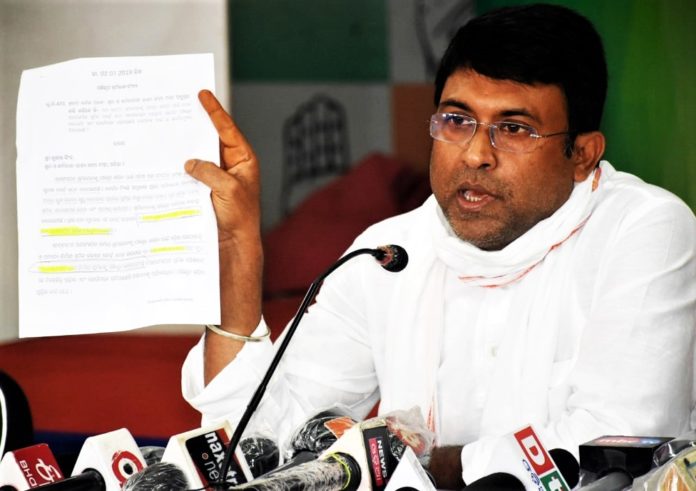 Staff Writer@Blink
Bhubaneswar, June 3: Odisha Congress spokesperson Satya Prakash Nayak claimed that the forced measure taken by the Naveen Patnaik government to compulsorily impose curfew on Saturday and Sunday is likely to hit livelihood of many.
Nayak said that several Odia communities are dependent on these weekend days for plum business which are likely to be hit by the recent decision taken by the BJD-ruled Odisha government, barring movement of people during these days in 11 districts of the state.
"Several communities like fishermen, chicken sellers, forest produce selling communities, farmers and others are highly dependent on the weekly markets for their livelihood. The decision of Odisha government to impose curfew on these days will affect their livelihood and earnings directly," he said.
He also added that there was no scientific backing on the imposition of such a strict rule. "The Odisha government is highly confused in COVID 19 management. There is no scientific reason to do the same for COVID 19. WHO norms talk about social distancing, testing and other such measures but not decisions like this," he said.
Nayak also lambasted the government for misleading the public in the name of benefits for the poor people. "The state government is misleading the people of benefits to the poor through hyped announcements. The 2011 Census claims that Odisha has a total of 25,442 unorganised sector workers. The government schemes at best can serve this recognized workers and deprive majority of them," he said.
The Congress leader also accused the state government of using a 'hired spokesperson' to actually block the freedom of speech. "The government had used a hired spokesperson who is neither a minister nor a bureaucrat to speak virtually to the people on the important issue of COVID 19," he said.