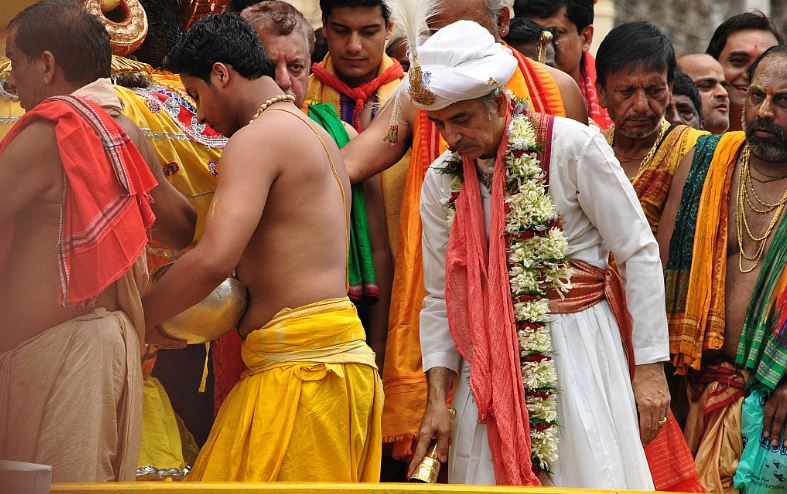 Blink News Network
Bhubaneswar, Mar 17: The royal family of Puri Gajapati Maharaj Dibya Singha Deb has now gone into self home isolation after their recent trip to the United States (US) to prevent any chance of spread of Coronavirus in the region.
After their recent tour to the American continent and their return to their home state, the royal family also registered their details on the government portal as per the directions of the state government which made it mandatory for the foreign entrants into the state.
As per the protocol the family members will remain in isolation for 14 days. The royal family returned to Odisha on March 15 after attending some programmes of Lord Jagannth temples across several cities in the western country. They are now said to be taking all precautionary measures relating to the disease.
Gajapati Maharaj is considered as the first servitor to the century old Puri Jagannth temple in Odisha. As per temple rituals, he is the only person who is entitled to perform worship inside the sanctum Santorum of the temple. As per the Sri Jagannath Temple Act, he is also the Chairman of the Sri Jagannath Temple Committee. During the annual famous Rath Yatra the king does a symbolic cleaning of the chariots with golden broom.