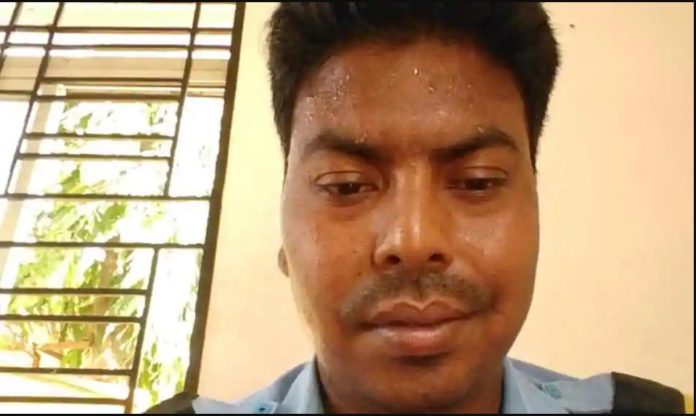 Blink News Network
Bhubaneswar, Feb 21: A security guard working with the National Institute of Open Schooling (NIOS), Bhubaneswar has now set an example of honesty and selfless service to the mankind by doing what many could have ignored.
The city-based security guard traveled all along 200 kilometers from Bhubaneswar to Keonjhar district in the state to return the purse of a doctor who had dropped it somewhere in a shopping mall in the state capital last Tuesday.
Moved by the thoughts of likely suffering the person has to bear with the loss of his purse which had important documents besides money into it, the man identified as Mudhbir Khan decide to venture out the city. Unsure how to find the missing man, the guard followed the address mentioned on the Aadhar card inserted into the purse.
The purse belonged to one Jyoti Prakash Ram, a pediatrician from Fakirpur area in Keonjhar who works as child health expert in Jamshedpur. Due to some official work he had visited the city and lost the purse. When Mudbir found the purse, he checked it for finding the identity of the purse owner. He soon took a bus to the city, spent the night at the bus station to re-start searching for the address the next day.
After reaching Anandpur Bus stand in Keonjhar district, he asked the locals there about Jyoti Prakash's address. After finding the address from locals he reached his house. The doctor and his family who had almost lost the hope of tracing the purse were overwhelmed to see a person coming from more than 200kms just for the noble gesture.
The doctor also offered to give him some reward for his service but the man refused. He only accepted the travel cost after much persuasion from the doctor and his family.