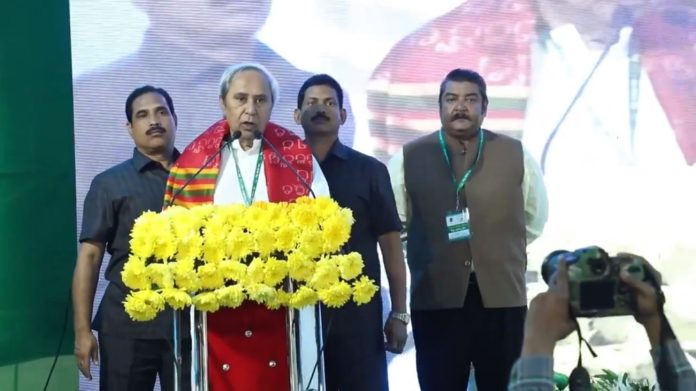 Blink News Network
Bhubaneswar, Feb 26: 74-year-old Chief Minister of Odisha Naveen Patnaik has now again become the undisputed chief of his dominant regional party-Biju Janata Dal (BJD), leaving the political pundits in the state baffled as he outsmarted in skirting controversies and giving any hints on the successor of his outfit.
After his nomination few days ago, he was elected undisputed by his partymen who had thronged the state headquarter on Wednesday to elect the party patriarch and other topmost leaders of the State Executive Committee of the party. The alumni of Doon School and a former Delhite Naveen, during his speech in the party headquarter on Wednesday roped in his fluent English and covered his speech partly in Odia to please the local BJD workers.
"BJD does not fight elections to win or loose elections rather it fights to win the love of the people. Biju Babu (Biju Patnaik) once said we must not work to form government but rather become servants of the people," Patnaik said amid thunderous cheering from the party workers flaunting the dark green coloured flags of the regional party.
Naveen is believed to have nurtured this party since 1998, an year after he joined politics with strict discipline, shunning controversies and focusing largely on formulating several pro-poor schemes which seem to be the prime reason for the regional outfit to dominate the local and national politics for the last two decades.
Party's Returning Officer Pratap Keshari Deb, who also happens to be the party's MLA told the newsmen that the septuagenarian Naveen has been elected as the party president for the eight time while 80 other members of the Executive Committee of the party have also been picked putting and end to the organisational polls of the BJD.