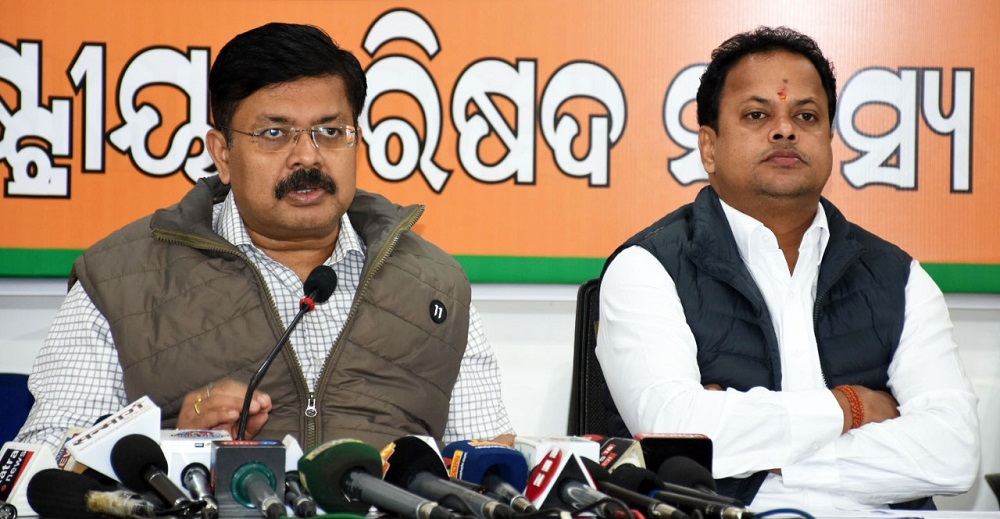 Blink News Network
Bhubaneswar, Feb 9: Irked by state government's delay in submission of list of eligible beneficiaries for construction of pucca houses under the central government's housing scheme, the state BJP Sunday hit out at the laggard state.
Odisha BJP leader Prithiviraj Harichandan Sunday held a press conference and attacked the Naveen Patnaik government in the state for adopting to 'delay tactics' against the rolling out of the central aid for housing scheme of the Modi government. Harichandan said that the Centre under its flagship scheme has planned to give housing facility to all by the end of 2022.
"Odisha is one of the few Indian states who have not submitted the list. It earlier claimed that the list will be ready by January 15, 2020. It was announced the information and list will be ready on government website and the panchayat office," said the BJP leader.
He also added, "People then would have got chance to challenge it also within 15 days. But now due to non-availability of the list, the poor are deprived of the government aid. BJP is not going to tolerate the delay tactics of the BJD government,"
The BJP leader also accused the state government of including several fake beneficiaries including many close to the BJD under housing scheme in the past and cautioned them against do so. "The re-survey and scrutinize of the housing scheme list in the past had hinted that 60 per cent of them were ineligible. This was unfair and startling," he said.
He also accused the state government of misleading the people by taking credit for construction of houses under central scheme and giving stamp of state government schemes on many of them.