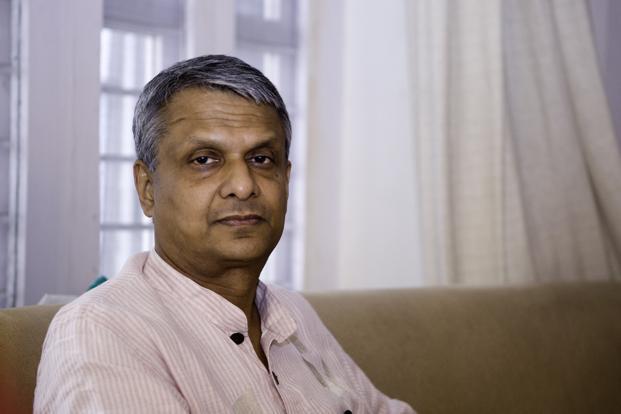 Blink News Network
Bhubaneswar, Mar 15: Former Lok Sabha MP from Dhenkanal Tathagata Satpathy is now seen batting for making a dog as the member of the Indian Parliament by the virtue of his trustworthiness. The former Indian parliamentarian recently retired from politics.
Satpathy on his Twitter handle recently posted a picture of his dog and took a dig at political parties relating to nominations for the Rajya Sabha elections. The post came close to the time when the Biju Janata Dal (BJD) named four candidates for the Upper House elections from Odisha.
"I support Gullu (Satpathy) for RS. Trust me, he is more trustworthy (and totally cuddly, purebred, lovable and friendly) than anyone else named in this country by any political party. Everyone welcome to come meet him. He is a people's bloke," Satpathy wrote on Twitter.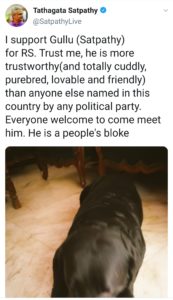 The controversial tweet which is believed to be an indirect attack on the BJD for the new four nominees of the party for Rajya Sabha polls has sparked debate in the inner circles of the party. Many in the ruling party are fumed with Satpathy for his tweet.
Satpathy had been a five-time MP from Odisha. During the 2019 elections, BJD President Naveen Patnaik went on a mission to not give tickets to most of the incumbent veteran politicians like Prasanna Kumar Patsani, Ram Charan Sethi and others.
Many in the party believe that Satpathy with the apprehension of being denied a tickets for 2019 elections announced his retirement before the announcement of party candidates to save embarrassment. Later he went ahead and criticized the party after the announcements of new Lok Sabha candidates. In an interview with Times of India, he claimed that BJD is a one man party and no other member is worth a mention in the party.
In his interview with TOI, he had said, "BJD has not been built as a political party that intends to represent a thought and survive for a long term. It is build on a one man show."