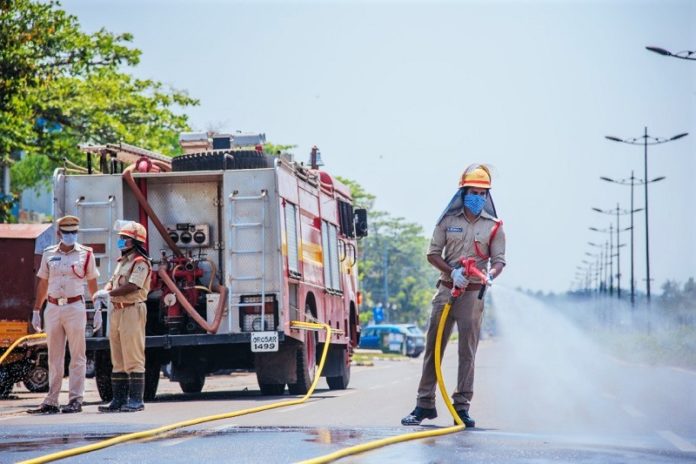 Blink News Network 
Bhubaneswar, April 2: The State Health and Family Welfare Department on Wednesday said that the total cases of COVID 19 in the state have reached five with the detection of the fifth case late light. One of the samples sent to the All India Institute of Medical Sciences (AIIMS), Bhubaneswar was tested positive for the viral disease.
The fifth patient is said to be a sexagenarian and said to be already living with multiple morbidity. A statement from the health department on Wednesday said, "A 60 year old person of Surya Nagar Bhubaneswar with multiple co-morbid conditions admitted at AIIMS Bhubaneswar tests positive for COVID. This is the 5th COVID positive case in the state,"
The department will update on the fifth case on Thursday press briefing. The government also on Wednesday said that that the second COVID patient has now recovered from the viral disease as the test reports for the youth has come negative during testing.
Nevertheless, the state government said that the fourth patient who was detected on Tuesday had came in contact with seven patients. He was said to have came to Bhadrak from Dubai. The government said that he  arrived at Kolkata airport from Dubai on an Emirates flight.
He took a taxi to Howrah railway station and boarded a train to Bhadrak. A top official said that he took the East Coast Express and de-boarded at Bhadrak and went to his house on an auto rickshaw. He was also in home quarantine till March end before testing positive for COVID.