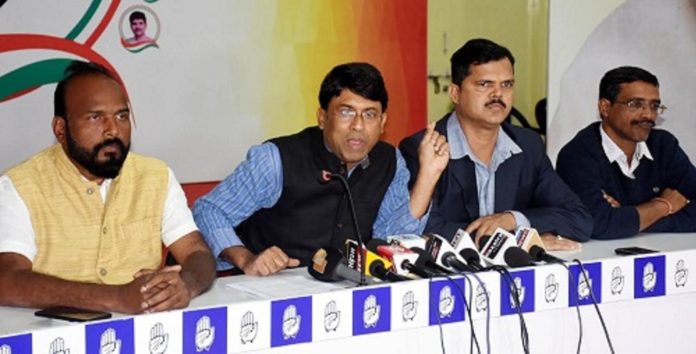 Blink News Network
Bhubaneswar, Jan 10: Odisha Congress spokesperson Satya Prakash Nayak on Friday conducted a press conference to question the celebratory politicians and ministers of Biju Janata Dal (BJD) on the poor records on crime mitigation in the state.
The Congress leader cited the National Crime Records Bureau (NCRB) data to buttress his points. Nayak asked the BJD leader to take the responsibilities of the poor records of crime as shown in the national crime records.
He said, "Will the BJD netas who love to flaunt and brag about each and every small awards the state get own up for the poor show. The NCRB data claims that Odisha is worst in India when it comes to conviction rates. While the national average stood closer to 50 per cent, Odisha has a conviction rate of 5.7 per cent,"
He said that the shoddy probe by the Odisha police often lead to 94 per cent acquittals by courts which has been proved as the 2018 NCRB data. The leader also asked the Chief Minister Naveen Patnaik to take up the responsibility for the poor criminal justice system records from the state.
"The Chief Minister had been the incharge of the home department for long. Will he take up the responsibility of this worst record. The third floor takes performance report from all departments but what about their own performance which has now been marked as the worst in the country," he said.
He also said, "The records show the poor investigation process of Odisha police. Such actions lead to easy acquittals. And with this poor records the state police have been taking up all the crucial and high profile cases ansd not letting other central agencies to investigate,"
The Congress leader also claimed that the boasted and hyped schemes of Mo Sarkar and 5T are of no use if the state performs so bad at the national level when it comes to law and order and policing.