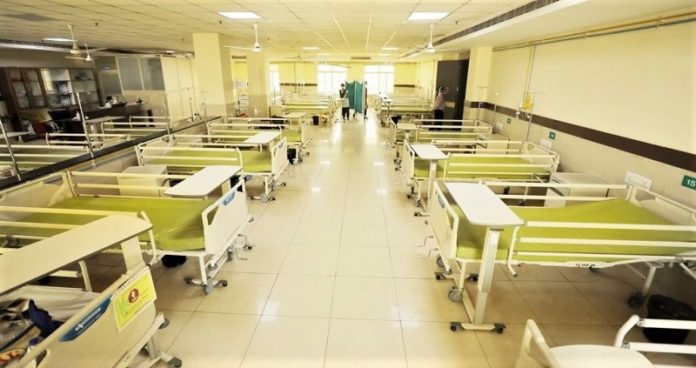 Blink News Network
Bhubaneswar, Mar 31: Amid speculations over the burden of treatment for the global pandemic of COVID-19, the state government on Monday clarified that the cost of treatment and other needs of COVID 19 patients will be taken care by the government.
Chief Spokesperson of the government (COVID 19 management) Subroto Bagchi said that the two new dedicated COVID hospitals will come up in the state with the assistance of private players but owned by the government. These hospitals have been planned to tackle exclusive cases of COVID especially the severe cases.
"There is no need to be bothered about the funds for treatment. God forbid but if a person in the state gets the disease he should not worry about the treatment funds. The state government will bear all the costs of treatment, food and shelter for them," Bagchi said.
The government has now planned to come up with two hospitals in the state with 1000 beds combined, the biggest in the country exclusively dedicated to the COVID cases. It has signed MoUs with the Kalinga Institute of Medical Science (KIMS) and IMS and Sum Hospital based in Bhubaneswar besides the Corporate Social Responsibility (CSR) funds from the Odisha Mining Corporation (OMC) and Mahanadi Coalfields Ltd (MCL).