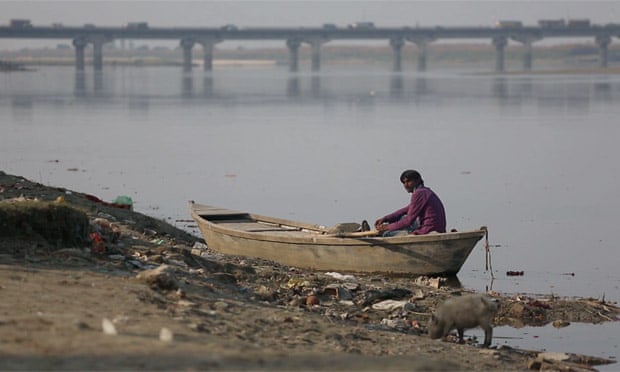 According to Central Pollution Control Board (CPCB) rivers in country are getting polluted. 311 river streches on 279 rivers are critically polluted. Among this 7 from Odisha took place.
As per Central Pollution Control Board (CPCB) report of November 2022, 311 polluted river stretches have been identified on 279 rivers based on monitoring results in terms of Biochemical Oxygen Demand (BOD) levels, an indicator of organic pollution.
In this 7 rivers from odisha got the pollution tag.The polluted river stretches are Gangua, Kathajodi, Daya, Brahmani, Mangala, Serua are in the list. However BOD Of Gangua is recorded as maximum with 39.3, where as the BOD of Mangala is (7.4), Kuakhai(7.3),Daya(7.1) respectively.
Rivers in the country are polluted and contaminated mainly due to discharge of untreated and partially treated sewage from cities/towns and industrial effluents in their respective catchments. Non-point sources of pollution like agricultural runoff, open defecation, runoff from solid waste dump sites, etc. also contribute to pollution of rivers.
However to clean the water bodies in states, Central Government is providing funds. Centre is supplementing the efforts of the state governments including Odisha, in abatement of pollution of identified stretches of various rivers under the Centrally Sponsored Scheme of National River Conservation Plan (NRCP), on cost sharing basis between the Central and state governments. In 16 states for 36 rivers Rs 6248 Crore is sanctioned so far.
Like wise, Namami Gange Programme has awarded a project worth Rs 409 Crore in which 5269 mld Seawage treatment plant implementation, 177 projects for 5213 km of sewage are included. For which the projects worth is all around Rs 32,912 Crore.
CPCB has identified grossly polluting industries (GPIs) in the country. Accordingly, show-cause notices have been issued to non-complying industries, closure directions have been issued to as many of industries. In accordance with how the industrial sites will give more importance to cleanliness of river water through new advanced technology, A clean Glance is given to that direction.