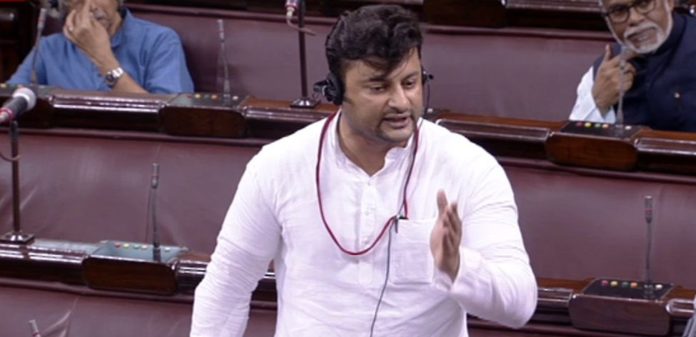 Blink News Network
Bhubaneswar, Feb 2: With the lack of scrutiny of educational qualifications of the Parliamentarians, it seems submission of fake degree claims by the MPs and MLAs have become a new normal in the country. In a recent case, the celebrated Odia actor and Biju Janata Dal's (BJD's) Lok Sabha MP Anubhav Mohanty is under lens for submitting false educational qualification details with the Election Commission (EC).
Mohanty submitted a self sworn affidavit in 2014 before the EC when he was elected as the Rajya Sabha MP and later submitted an affidavit in 2019 when he fought for the Lok Saba seat from Kendrapara. In his affidavit he has claimed he studied BA in Public Administration from the Meerut-based Shobhit Institute of Engineering and Technology and passed in 2014.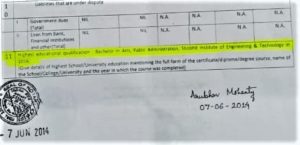 Surprisingly the institute was classified among the "worst categories" of universities tagged under 'Category 3' by the HRD Ministry's appointed PN Tandon Committee and was recommended to be de-recognized as deemed university due to its poor performance and infrastructure. The Union government also recommended its de-recognisition before the Supreme Court under the Viplav Sharma Vs Union of India case.

However, RTI replies from the Bhubaneswar-based Utkal University where Mohanty did his graduation has revealed that there was no migration certificate was issued from the university. The registration number of Mohanty hinted that he took the admission in 2003 in Utkal. According to norms, no university can take admission without the submission of the migration certificate from the earlier institution.

"In this case the RTI replies claim the Utkal University has not issues the migration certificate till now which hints that the MP has not cleared the examination at Utkal till now. No admissions can take place without a migration certificate. Anubhav has lied to the EC and we demand his arrest," said Nishikant Mishra, Odisha Congress leader.
Anubhav on the other side late Sunday evening issued a clarification but failed to clarify his stand on the education row even at one place in his one page written statement. In his statement to the media he said, "He said, "The Congress is losing its political relevance in Odisha now and have been badly defeated in Kendrapara. Instead of expressing their frustration and desperation by making such concocted and baseless allegations against me, they should focus on introspecting about their continual decline as a party,"
Anubhav's no comments on the education issue hints at large at existing problem in the fake degree row.