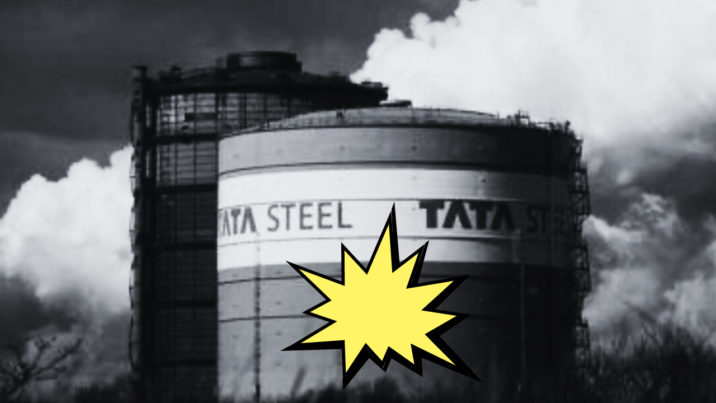 TBN, 14/06: An accident at Tata Steel's Meramundali plant in Odisha's Dhenkanal district resulted in burn injuries for at least 19 workers on Tuesday. The incident occurred around 1 pm when hot steam escaped from a pipe during an inspection of the blast furnace. As a result, engineers and laborers present at the site suffered injuries as hot water fell on them, according to official sources.
The injured individuals were promptly transported to a private hospital in Cuttack for further treatment. Among them, two workers are in critical condition and have been admitted to the ICU. Dhenkanal Collector Saroj Kumar Sethi, Superintendent of Police Gyana Ranjan Mohapatra, and other senior officials visited the site to assess the situation.
Tata Steel issued a statement confirming that all emergency protocols were immediately activated following the accident, and the affected area has been secured. The company assured that it is providing necessary information and support to the families of the affected personnel. Additionally, Tata Steel stated that it is collaborating with relevant authorities on the ground and has initiated an internal investigation to determine the cause of the accident.
Although the plant, with a production capacity of 5.6 million tonnes per annum (mtpa), was originally owned by Bhushan Steel Limited, Tata Steel's wholly-owned subsidiary, Bamnipal Steel Limited (BNPL), acquired a controlling stake of 72.65% in November 2018. The plant was subsequently renamed Tata Steel BSL Limited, following the approved Resolution Plan under the Corporate Insolvency Resolution Process of the Insolvency and Bankruptcy Code 2016.
It is worth noting that in November 2013, during the commissioning of a slag granulation plant in the blast furnace, an explosion occurred at the same facility, resulting in one fatality and 16 injuries. This incident took place when the plant was under the ownership of the Bhushan Steel company.