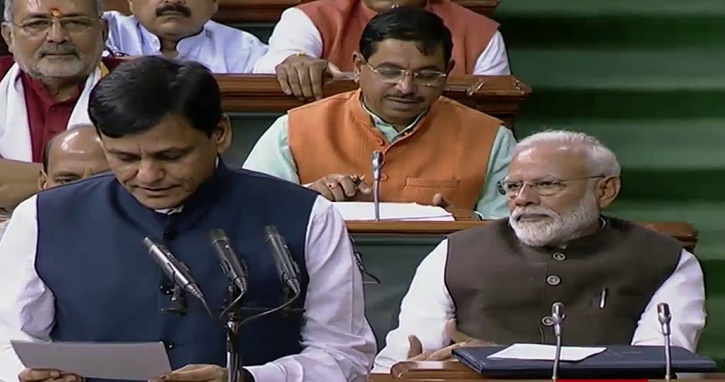 Blink News Network
Bhubaneswar, Jan 6: The Union government on Thursday remained non-committed on enumerating the data of the Other Backward Castes (OBCs) while conducting the 2021 Census and the Home Ministry hinted this through their response in the Rajya Sabha.
The Union Minister of State (Mos) for Home Ministry Nityananda Rai in a written reply told the Upper House that only the prescribed SC and ST data will be collected during the Census and not the OBC data. The minister told the Upper Lower that the Census is conducted as per norms. He indirectly rejected the demand to enumerate OBC data in the Census.
Earlier, Rajya Sabha MP V Vijaysai Reddy had asked the Home Ministry to include OBC data enumeration in the Census. He had said, "What are the reasons that in spite of government announcing that OBC category would be included in 2021 Census, Registrar General of India has decided not to include OBC to collect data and whether the gGovernment would direct RGI to also include OBC category in 2021 Census,"
In response to the Home MoS Rai said, "The Census Schedule is designed in consultation with all stakeholders including Central Ministries. The intent of the Government for conducting Census 2021 has been notified in Gazette of India on 28th March, 2019,"
He also added, "In Census, the castes and tribes which are specifically notified as Scheduled Castes / Scheduled Tribes as per Presidential Order under the Constitution (Scheduled Castes) Order 1950 and the Constitution (Scheduled Tribes) Order, 1950 amended from time to time are enumerated,"
The BJD and its chief Naveen Patnaik had earlier demanded OBC enumeration in the 2021 Census. The party MP Sasmit Patra had raised the issue in Rajya Sabha and put forth the demand which seems to have been rejected by the Home Ministry.