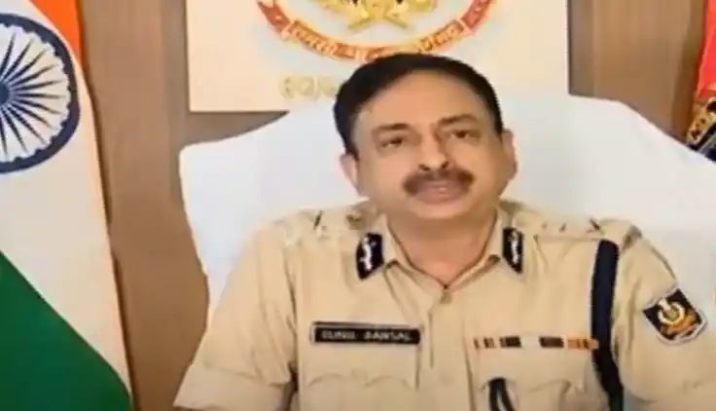 Breaking silence over the assassination of Odisha Health Minister Naba Das, Director General of Police (DGP) Sunil Bansal on Friday said that investigation will take some time and it will be premature to jump to a conclusion.
Briefing media persons here, Bansal said, "A very unfortunate and sad incident happened on January 29. We all are in a state of shock. We are still thinking about how this incident happened.
Describing the incident, he said, "Sometimes, some incidents, which no one ever thought about, also happens in our life. Excluding Lord Jagannath, no one can imagine that such an incident can happen.
For proper investigation of the incident, the crime branch probe was ordered immediately and ADG Arun Bothra himself is camping there and supervising the investigation. Bothra has experience in CBI and has been treated as a best investigator not only in Odisha but also in the entire country, he said.
"Still, we have suo moto requested the Orissa High Court to monitor the entire investigation process by a sitting or retired judge. Accordingly, retired judge Justice J.P. Das has been appointed to look after this case," he informed.
"To ensure that tomorrow no one can point finger towards any kind of police interference in the investigation process, we have transferred local police officers, as a precaution," he said.
The personal security officer (PSO) of the minister was suspended as the incident happened in his presence.
"We have contacted the Central Scientific Forensic Laboratory (CSFL), New Delhi. I have personally discussed with the senior officials of the Ministry of Home Affairs," he said, adding, the Central government has assured to extend all support for proper investigation of the case.
While a team of State Forensic Science Laboratory is camping there in Jharsuguda, a team of the CFSL may visit the crime spot soon, he informed.
Some pieces of hand written papers of the accused sacked ASI Gopal Das have been recovered from the toilet of Jharsuguda airport police station. The police DG said it will be premature now to make any opinion about the evidence before its forensic examinations.
"Investigation is still going on and all options are open for probe. We are not going to close our minds. If we have any evidence or indication or clue, we will take those to a logical conclusion," he added.
Asked about the motive behind the crime, the DGP said, "Motive is something which is hidden in his mind. There is no machine which has read it. We can only know about it from his facial expressions, behaviour and mental condition. That's why the entire circumstances and sequence of the crime is being investigated to find out the motive."
Commenting on the claims that the accused was mentally unsound, Bansal said the police were trying to find out whether he was suffering from bipolar disorder. If yes, did it contribute to the crime and to what extent.
To ensure that such an incident does not happen again, the DGP said, the Odisha Police will hold discussion with the Special Protection Group which is providing protection to the Prime Minister. "We will look into their SOP and good practices, and to what extent we can implement it in our system," said the chief cop of Odisha.