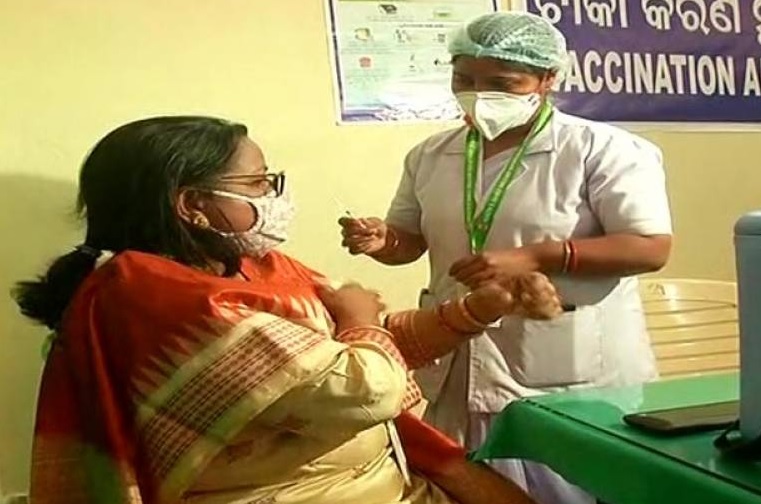 More than 2 crore doses administered. Malkangiri is the least vaccinated district.
TBN Desk
Bhubaneswar, 18/08/2021:  The Odisha State Health department has achieved the milestone in administering 2 crore of doses. As per the date available on Cowin portal a total of 2cr 71,492 doses have ben administered till 17 August last. However the alarming fact is the increasing number of vaccinated people getting infected with Covid 19 virus. A total of 31,412 people in the state have been infected with the virus after being vaccinated. A total of 16,728 people were infected after receiving the first dose of the vaccine. Similarly, 13,074 people get infected after receiving the second dose of the vaccine. That's what the health department data says.
So far, a total of 2,71,492 doses of vaccine given in the state. Of these, 1 crore 53 lakh87 thousand 572  were given  the first dose, while the second dose was given to 46 lakh 34 thousand 572 people.
Among the 30 districts, Khordha district has administered the highest with 25,36,876 doses followed by Ganjam  20,86,227 , Cuttack ( 12,39,750 ), Balsore (9,75,349 ), Sundergarh ( 8,82,011), Puri (8,55,188), Mayurbhanj (8,41,166), Keonjhar (7,14,099), Jajpur (7,08,570), Sambalpur (6,64,522), Bhadrak (6,86,406) and Koraput 6,78,428 doses.
Malkangiri with only 2,22,209 doses is the least vaccinated district followed by Boudh (1,68,229) and Deogarh 1,45,033.