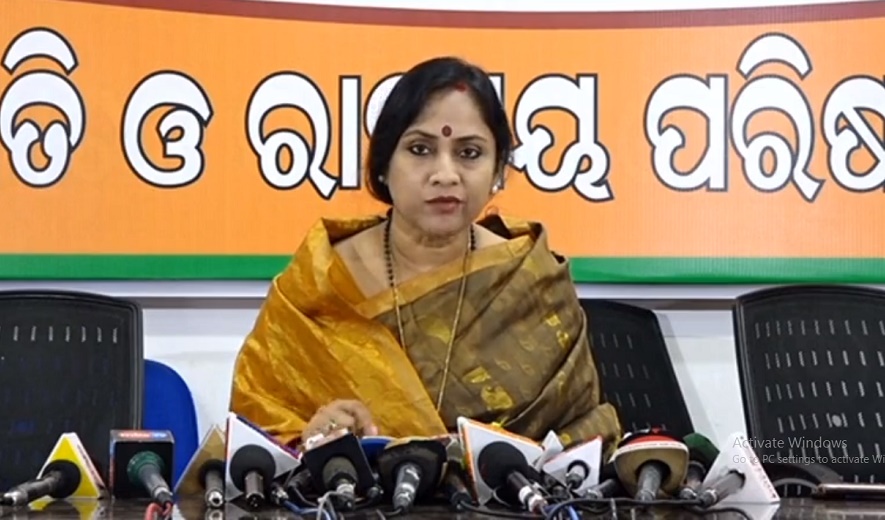 Blink News Network
Bhubaneswar, Feb 8: Odisha BJP General Secretary Lekhashri Samantsinghar who had been repeatedly raking up the issue of the alleged murder of Jajpur Panchayat Level Worker Smita Rani Biswal by a close associate of BJD party workers, on Saturday fired new salvos.
On Saturday, Lekhashri undertook a press conference here to accuse the Jajpur police of attempting to eliminate all possible evidence in the case of Smita Rani. She also said that the recent razing of the Rangasala (guest house) in the area where the dead body of the deceased was found was a conspiracy.
"This is a conspiracy to eliminate all possible evidence in the murder case of Smita Rani Biswal. The officials demolished the structure which was a repository of several evidences which could have led to the conviction of the accused in the case but the government destroyed all evidence," she said.
She also added, "After the demolition of the Rangasala many important evidence has been destroyed. This is done by the state government and Jajpur police desperately and intentionally to interfere with the investigation. Many such stuff which could have been in the possession of the police have been missing or been destroyed. People are clueless about the CCTV footage too of the building where she died,"