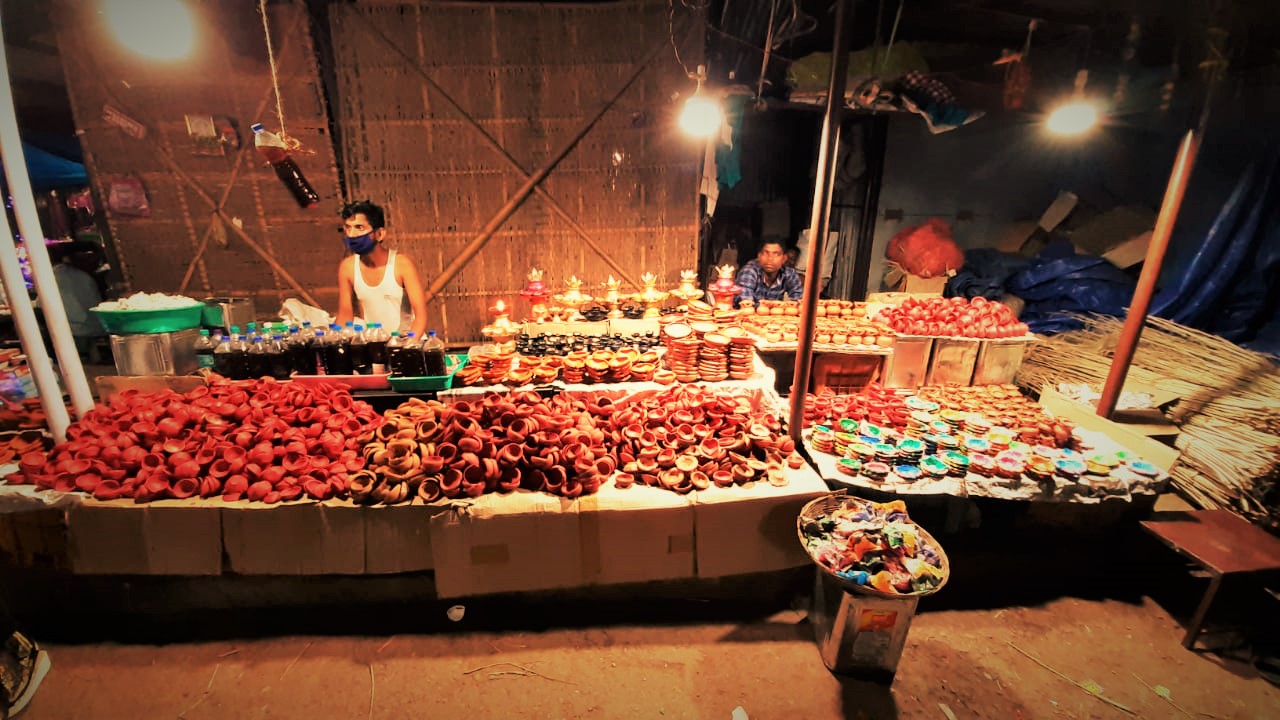 By: Pramit Karmakar
Bhubaneswar, Nov 17: Several traders in the smart city soon after hearing about ban on cracker sales, roped in several other alternatives to lighten the spirits of Diwali enthusiasts. Buoyed by the concept of selling 'Made in India' products, several traders tried their hands with indigenous products to fight cracker ban implications and compete with Chinese products but in vain.
However marred by the ban, Covid 19 outbreak and loss of income by the middle class due to subsequent lockdowns, this Diwali failed to bring the anticipated wealth to the traders community. Despite several Made in India electronic products entering into the local markets like Bapuji Nagar, the middle class buyers, which comprise the bulk buyers preferred low cost Chinese products while several refrain from spending much this Diwali.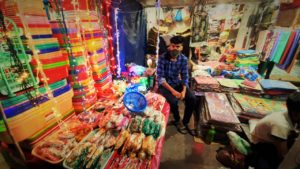 Nevertheless, beyond the electronic market, several middle and low income traders, small size shopkeepers and vendors during this season had roped in several other eye catching alternatives to crackers like special lights, illuminating balloons and several others items, however it failed to attract the customers en masse.
Sroto Saswat Das is a trader at Unit I Bhubaneshwar for the last 10 years. He told The Blink, "Lesser number of people turned up than usual owing to the pandemic. We sell crackers every year but this year we got onto the business of diyas. We purchased and targeted a higher amount of sale in diyas as crackers are banned but in vein,"
Jyotikanta Biswal a trader at Unit I area for the last 5 years. He took up lights for sales this year. He said that post cracker ban, the markets were anticipating good sale of other items but it didn't happen.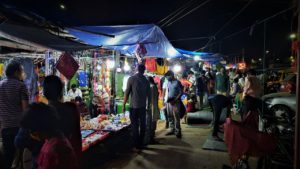 He said, "The rates were a bit higher and people were lesser, half of the customers were seen busy in bargaining and not willing to pay the prices. The traders and shopkeepers made losses this Diwali season or made a minor profit share unlike previous years,"
However on the occasion of Dhanteras, a day before Diwali several streets were seen jammed during the evening. However as per traditions, most buyers were glued to jewellery shops, furniture shops and the seasonal market trade faced a backlash.
Jewellery shops at Janpath, Master Canteen and others saw good crowd despite the pandemic. Even several volunteers and police force had to intervene to de-congest surging crowd in the roads post 7pm.