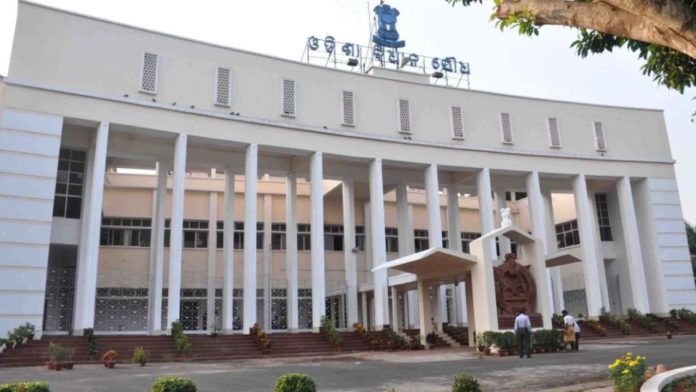 Blink News Service
Bhubaneswar, Nov 26: The state government in a staggering revelation today said that a massive 53 percent of the total sanctioned posts in 10 state universities are lying vacant, hinting towards the poor state of affairs in the state.
The disclosure was done by none other than the State Higher Education Minister Arun Sahoo. The minister who handles more than one department alone today in a written statement said that the government has sanctioned a total of 1426 teaching posts which comprised posts of professors, associate professors and assistant professors.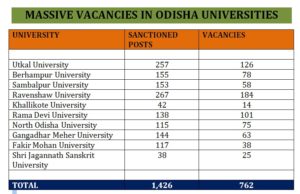 Take the example of its premier Utkal University in Bhubaneswar. It has 47 sanctioned posts of professors but only 12 posts are filled and rest 35 are vacant. Out of the 76 sanctioned posts of associate professors it has a large 44 posts vacant.
Same is the condition of other state universities like Ravenshaw University, Berhampur University, Fakir Mohan University, Sambalpur University and others.
Despite recruiting teaching staff in adhoc basis, the state seems to be struggling to get teaching staff in several subjects. Lack of quality of education due to lack of teachers have propelled many citizens to send their children outside state, depriving the state of talented kids and leading to brain drain.