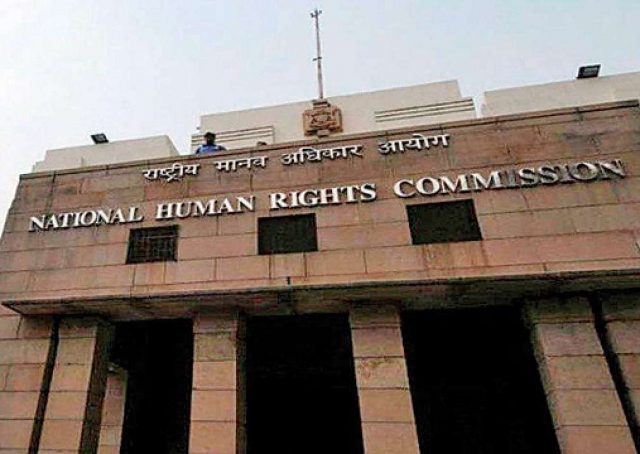 The National Human Rights Commission (NHRC) has sought action-taken reports from the chief secretaries of Odisha and Telangana within four weeks, taking notice of a petition that highlighted instances of poor widowed mothers being forced to surrender their children as bonded labourers. As they were unable to repay loans.
The petition was filed by human rights activist and lawyer Radhakanta Tripathy last month. "The government should ensure such incidents do not happen in the future," he added.
The petition contains two heart wrenching tales of modern slavery.
Shukadev Parabhue of Odisha's Balangir district was working at a brick kiln near Hyderabad when he fell ill and died on March 8. His wife brought the body home for the last rites.
She came with her six-year-old son, but she was forced to leave her 12-year-old daughter behind as a mortgage because Shukadev had taken a loan of Rs 60,000 from the kiln's owner.
The Balangir district administration has rescued Shukadev's daughter from the brick kiln, the petitioner said.
Sabitri Nayak, a tribal woman from Gadhuli village in Keonjhar district, had borrowed Rs 5,000 from a neighbour to pay for her husband's cremation and death rituals on January 26, 2016.