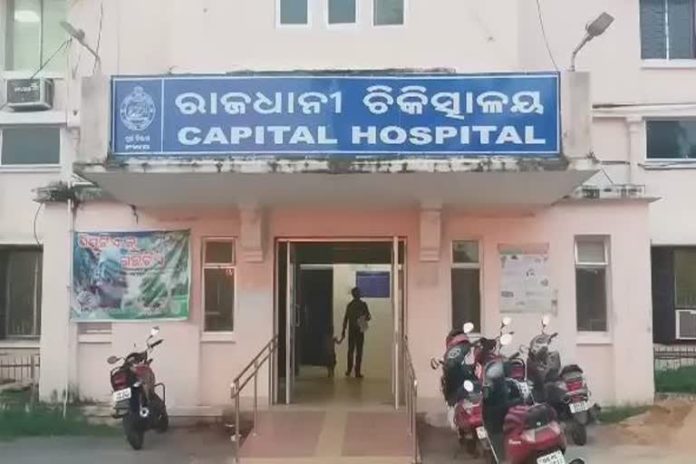 Blink News Network
Bhubaneswar, March 16: Odisha on Monday reported its first positive case of n-COVID 2019 (Coronavirus). The patient, a 33-year-old youth recently returned from Italy where he is undertaking his higher studies. He has now been admitted at Capital Hospital in Bhubaneswar.
The youth came to India on March 6 and reached Bhubaneswar on March 13. Upon arrival he became unwell and visited the hospital for checkup where blood and swab tests confirmed the presence of n-COVID 2019 in his blood samples. His samples were tested at the city-based Regional Medical Research Centre, the only testing centre of Odisha for such cases.
While giving details about the person, nodal spokesperson for Coronavirus in Odisha Subrato Bagchi told the media, "The person is under treatment. There is no reason to worry about. The person came into contact of 53 persons. We have identified those persons. The private doctor with whom the person consulted is under scrutiny and his clinic has been closed down,"
He also added, "The doctors and other persons who have come into contact are now been traced and put to quarantine. Persons coming from other areas should need to take special initiative,"
Adding to the woes, it was learnt that the person travelled from New Delhi to Bhubaneswar via train. In the train he is said to have come in contact with more than 60 persons.
"My brother (patient) was studying in Italy and was also doing some part time job there. He came to India on March 6. He was screened there and later he was allowed to enter into the country. He came to Bhubaneswar from New Delhi on March 13. After arrival he became sick," his sister said.
She also added, "Diagnosis claimed it was a Typhoid fever. But we did not take risk. We took him to Capital Hospital. The doctors here undertook some tests from his swab and said that his tests result has come negative. Later at Sunday midnight we were informed that his tests have come positive for n-COVID 2019."