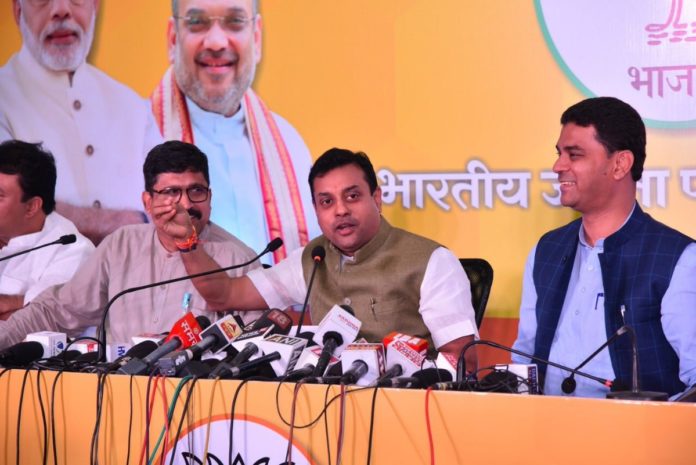 Blink News Network
Bhubaneswar, Dec 5: National Spokesperson of the BJP Sambit Patra today visited the village of Pari, the minor deceased who was allegedly abducted and murdered in Nayagarh district. The incident has now created a state-wide uproar and posed questions on the law and order in the state.
Patra during his visit to the village met the parents of the deceased and later fired several salvos against the BJD-ruled state. During his interaction with the media, he showed full faith in the Central Bureau of Investigation (CBI) and demanded a CBI inquiry into the case.
He said that the state police and the Special Investigation Team (SIT) cannot be believed and that the parents of the deceased had allegedly told him that the police is harassing the kin and also acting like 'gundas'.
This in sharp contrast to the infamous case of Hathras where a girl was allegedly raped and murdered. Patra during his interviews with the national media talked about a SIT probe, under the state government and showed confidence on the state government led probe into the case. This was when several serious questions were raised on the action of police like late night burning of the body of the deceased and other alleged forceful actions.
The whole BJP and some of the pro-BJP channels were also terming the visits of the rival political parties to Hathras as drama meant to allegedly derive political mileage. The whole world also saw the massive police arrangements which prevented media, politicians to met the families family of the deceased while several netas also faced the beating of the Uttar Pradesh Police.
However, in Odisha, Patra faced no such obstacle of police force and visited the village and met the family members of the deceased. He strongly demanded a CBI probe into the matter. He also said that the Congress party is hand in gloves with the BJD in the state. He also demanded removal of the state minister Arun Sahoo.
At the same time, in-charge of Odisha Congress A Chellakumar also visited the site and demanded a SIT probe under the monitoring of a judge of the Orissa High Court. He also said that the CBI had a bad history of delayed and botched up cases.
Lenin Mohanty, BJD spokesperson on the other side said that the SIT has been doing good work and asked where Patra and Chellakumar in other sensitive cases in the state.