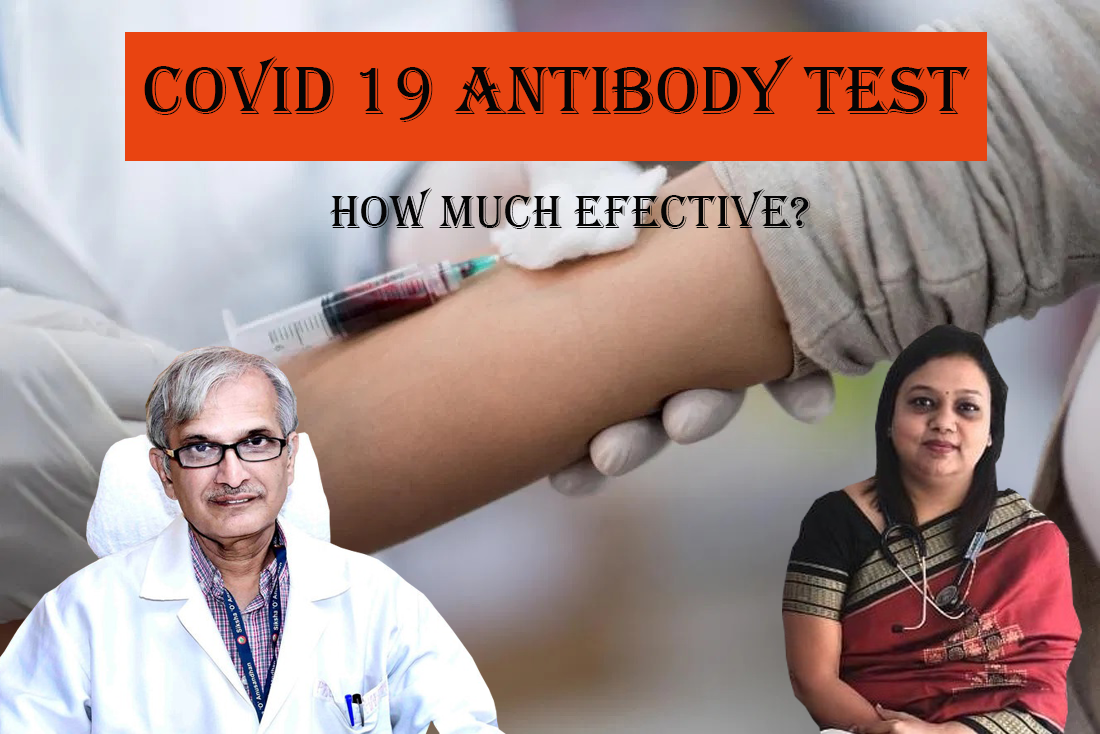 By: Pramit Karmakar 
Bhubaneswar, Nov 8: At a time when several private labs are advertising and giving good offers to encourage people in Odisha to undertake COVID 19 antibody tests, doctors claim that it not very much needed by the masses.
Antibodies in human bodies help in fighting against invasion of foreign particles like bacteria and viruses. The test is now used to measure the amount of antibodies formed against COVID 19 to find out if a person was exposed with the viral disease in the past or not.
"An antibody test is also known as 'serology test'. It is used to screen antibodies in human blood. Your body makes these when it fights an infection, like COVID-19. So whenever we will do an antibody test it will let us know weather we were infected by the virus or not," Dr Ashok Mohapatra, former director of All India Institute of Medical Sciences (AIIMS), Bhubaneswar said.
He also explained that the same principle of use of antibody is utilized for the development of a vaccines against any disease. It mimics the natural immune system of the human body to fight against diseases. Dr Mohapatra however cautioned that the antibody tests are usually not done unless required for some research work.
Other doctors from the state also said that although it is used to inform the persons about their exposure in the last few months, they are not prescribed by doctors for the general masses. They can however opt for the tests voluntarily.
Dr Alakta Das, is a gynecologist and obstetrician from Utkal Hospital in Bhubaneswar. She told The Blink, "If a person wants to know their immunity status or weather they are infected or in doubt, the antibody test works there. If the test is positive and you have high antibodies in your blood that means you were infected and if you have low amount then you are yet to be infected."
She also added the main difference in an antigen test and an antibody test as, an antigen test detects weather we are recently infected or not and an antibody test shows our past infections between one to two months.
Dr Das also implied, "People are very curious weather they have COVID-19 or not. Nowadays the infection is also reported twice irrespective of antibodies in their body in some individuals. It basically depends on the level of antibodies, so the antibody test can be useful in many times of no use. Antibody test has no role in predicting the future infection or rate or prognosis."
Experts claim that the Indian Council of Medical Research (ICMR) during the COVID 19 outbreak also started serological tests (antibody tests) in different parts of the country including Odisha to assess the levels of exposure of the human population with the virus. Such tests from the government side in selected group of high risk people were done in Bhubaneswar, Ganjam, Cuttack, Gajapati and Puri. That was used by the Indian government agency for research work.