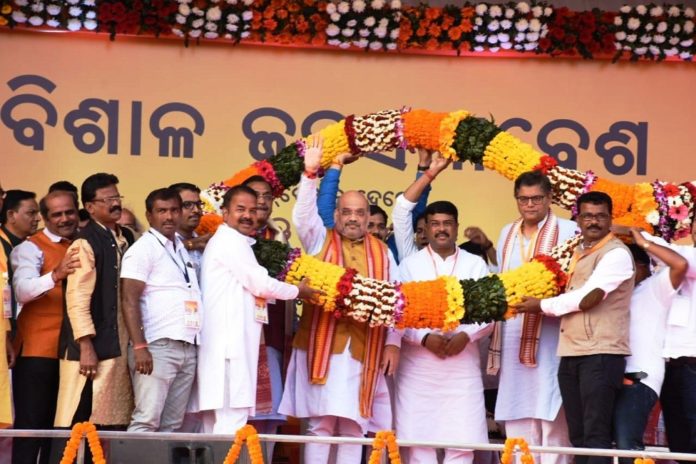 Blink News Network
Bhubaneswar, Feb 28: Union Home Minister Amit Shah on Friday put the onus of Delhi riots on the Congress party and other political parties and failed to one up any responsibility for the deaths of more than three dozen citizens in the riots as the Home Minister of the Country.
During his speech at political event in Bhubaneswar which was reportedly organized to inform the people of Odisha that the controversial Citizenship Amendment Act (CAA) was not harmful to Muslims, the former BJP President fired salvos against his rival but refrained from attacking the BJD and Naveen Patnaik. The party and its chief have helped the BJP at the Centre to clear most controversial bills in Rajya Sabha where it finds tough to pass some key legislations without adequate support from friendly parties like BJD and TRS.
Point noteworthy that Odisha in the whole country was least affected by the anti-CAA protests. During his speech the leader raked up the issue of Ram Mandir and Kashmir, almost irrelevant to the local population. This also comes at a time when the Supreme Court has already delivered the Ram Temple issue and settled the row.
The BJP leader also boasted about several schemes of the government which are reportedly helping the people of the country. He cited the example of Ujjwala scheme and other central government schemes. He also mentioned the name of PM Narendra Modi several times. Shah also boasted about the rise of BJP votes and its increased MP and MLA share in the state.