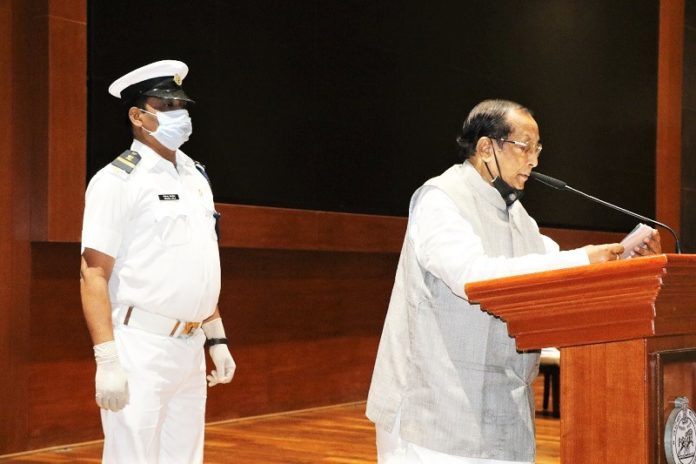 Blink News Network
Bhubaneswar, Mar 30: The Odisha Assembly on Monday performed its business for an hour during the lock down in the state to pass the Appropriation Bill, a key to the state budget. Most of the legislators with masks on their face attended the Session.
However the remaining part of the Budget Session of the state legislative assembly convened on Monday was special in the sense that it conducted its business outside its campus.
After it was brought to the limelight that a COVID 19 patient had visited the Assembly dispensary recently, the Speaker of the House Surya Narayan Patro decided to conduct the House proceedings temporarily in a government building at the newly-conducted Lok Seva Bhavan.
As per the earlier direction of the Speaker close to 30 per cent of the legislators took part in the proceedings with their faces covered with masks and also maintaining social distancing of close to two metres with each other.
The bill was introduced by the Finance Minister Niranjan Pujari and was passed unanimously. The bill aims to empower the government to draw and utilize Rs 1.5 lakh crore from the government funds for spending on the state.