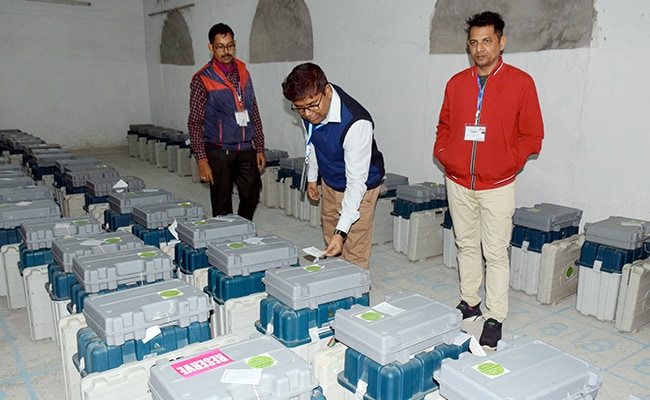 Tripura goes to polls on Thursday with far too many variables than BJP would have liked in its bid for a second successive term to cap a historic victory five years ago – a new tribal challenger on the block in TIPRA Motha, a prickly alliance between foes-turned-friends CPM and Congress, and an ambitious TMC.
The state's politics, often sullied by violence, got murkier in the run-up to the polls when royal scion Pradyot Kishore Debbarman's TIPRA Motha briefly appeared inclined to an arrangement with BJP before deciding to go it alone by citing its "Greater Tipraland" goal.
With BJP's old ally IPFT being propped up as a foil for TIPRA Motha in the race for the tribal heartland, the battlelines are drawn in one-third of the 60 assembly seats where the native population will determine the vote.
In 2018, voters across the northeast's southern tip, ringed by Bangladesh from three sides, had voted overwhelmingly for change and elected the BJP-IPFT combine to form a new government in the erstwhile Left citadel of 25 years. This time around, there's more than the Left to contend with for BJP to repeat the saffron surge.
Tripura's 28 lakh-strong electorate has 259 candidates to choose from, with BJP contesting 55 of 60 seats and its ally IPFT fielding candidates in the remaining five. TIPRA Motha is in the poll ring in 42 constituencies, including 20 seats reserved for STs. The CPM-led Left Front has fielded nominees in 45 seats, leaving 13 seats for Congress. Lone ranger TMC has candidates in 28 constituencies. A total of 58 Independents complete the line-up.
Both CPM and Congress had tried to convince TIPRA Motha to join hands against BJP, even offering to back out from contesting 17 of the reserved ST seats. Pradyot declined the offer, but seemed to reciprocate the gesture by not fielding any candidate against Choudhury, Congress chief Birjit Sinha and latter's colleagues Sudip Roybarman and Ashish Kumar Saha