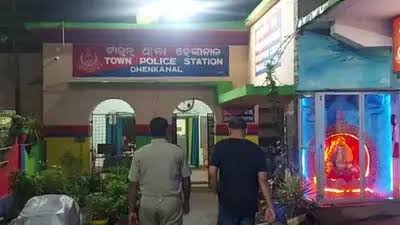 TBN15/06:
BDJ Leader Shot by Unidentified Assailants in Dhenkanal District
In an unfortunate incident on Wednesday night, three unidentified miscreants allegedly opened fire at Kanhu Charan Sahu, a BJD leader in the Kamakhyanagar area of Dhenkanal district. As a result of the attack, Sahu suffered severe injuries to his hand and thigh. He was promptly taken to the Kamakhyanagar hospital and later transferred to a hospital in Cuttack due to his deteriorating condition.
According to reports, the assailants, riding motorcycles, intercepted Sahu's car around 10:45 PM on Wednesday. They forcefully shattered the vehicle's window and fired two shots at Sahu, leaving him critically wounded. The attackers swiftly fled the scene. However, the motive behind the assault on Sahu remains unknown at this time.