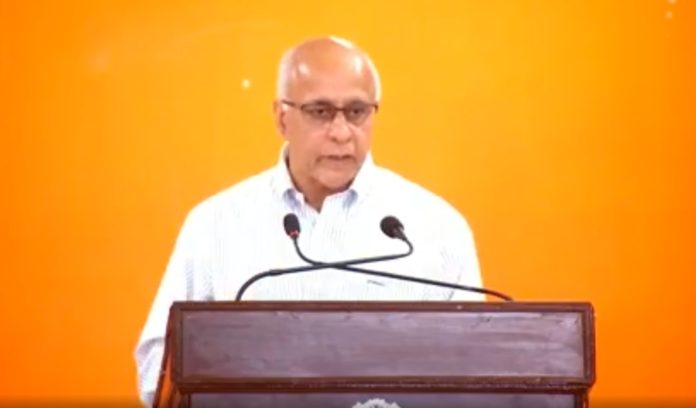 Blink News Network
Bhubaneswar, Mar 9: The state government's official spokesperson for COVID 19 Subroto Bagchi on Thursday lambasted the media for seeking more details about COVID patients from the state. He said that it should not expect all minute details from the government.
"COVID 19 is not a one-day IPL match. In cricket matches we seek account of each ball. Right now we have 44 COVID cases and 14 containment zones. We (media) need details of each COVID cases, its analysis and its action replay. If the positive cases reach 400 what can we do then. This is not an IPL match this is COVID," he said.
Bagchi said that this was not a time of aggression and said that everyday he would give all practical facts. "Do not analyse each ball. We are committed to provide authentic information at the right time. It is not possible to given information as soon as an incident occurred and neither is it apt," he said.
The official said that only those information will be shared with the media which is of public interest. He said, "We will given information about cases which are needed for public interest. We will not give individual details of cases which are not in the public interest. There is no need to debate and do analysis on this,"
He said that during normal times media go deeper into the news, compete with each other to become No. 1. "But now we need to be responsible. This is an abnormal time. This is not a time to station your OB vans outside testing centres and COVID hospitals. I humbly request you to approach us for practical information and do not seek ball by ball information," he said.