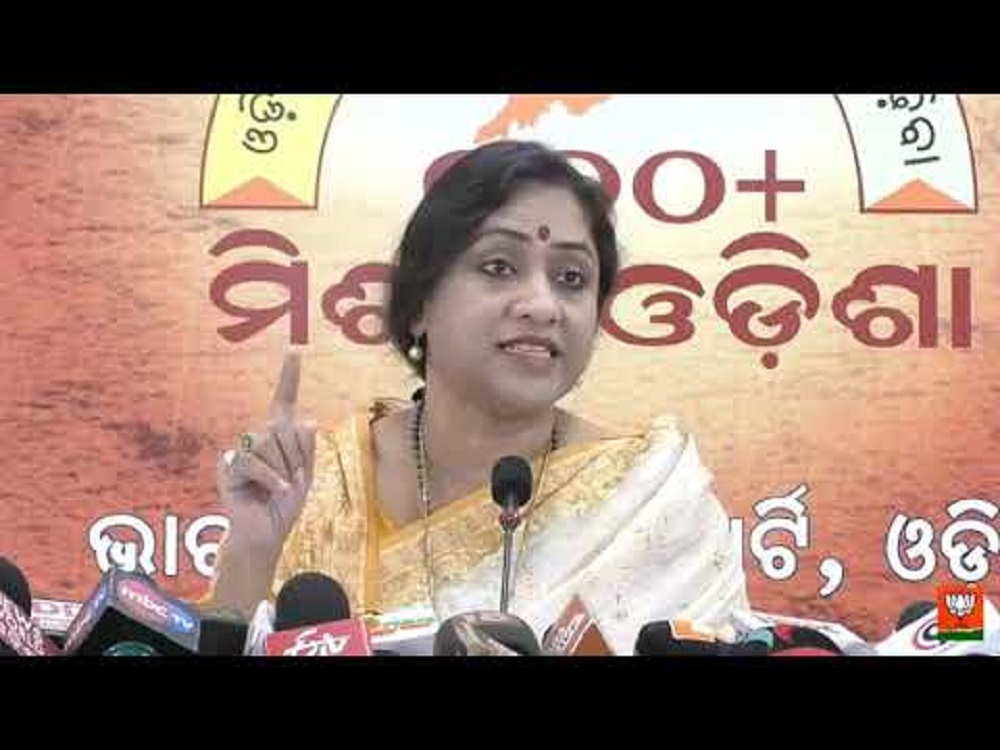 Blink News Network
Bhubaneswar, Jan 23: Odisha BJP spokesperson Lekhashri Samantsinghar on Thursday came down heavily against the Jajpur Superintendent of Police (SP) Charan Singh Meena for rise in the cases of rapes and harassment of women in the district under his leadership.
She accused the police officer of being more busy in character assassinations of rape victims rather than making impartial investigations into such cases. She also accused the police officer of failing in his duty to put a curb on the crimes in the district especially crimes against women.
While talking to the media on the recent rape of a minor girl under the Dharmsala police station limits in the district, Lekhashri claimed that criminals are now bolstered under Meena's police rule in the district.
"Under the Jajpur SP Charan Singh Meena, rapists and criminals are bolstered due to his shoddy probes in the past on rape cases. The recent rape case of a minor girl in Dharmsala, three months after the infamous case of Smita Rani Biswal shows the efficiency of the district police," she said.
She also added, "In the case of Smita Rani Biswal, Meena was more interested in the character assassination of the deceased victim, rather than doing an impartial probe and nabbing the culprits and doing justice in the case. Due to such treatment of rape cases by the district police, the crimes against women are on the rise in the area."
She also accused the ruling party in the state and the members of a local cement company to work together to construct Rangasalas (guest houses) in many areas in the district where she alleged many crimes in the state are now been undertaken.
She also said that a delegation of the BJP on Wednesday visited the village and tried to find out more truth in the case. She also inquired with the family members of the minor rape survivor in the case. The BJP leader also accused that two police officers from the Dharmsala police station are relatives of the accused in the case who are now been allegedly saved by the police despite the rape survivor naming them in her video statement before the media.