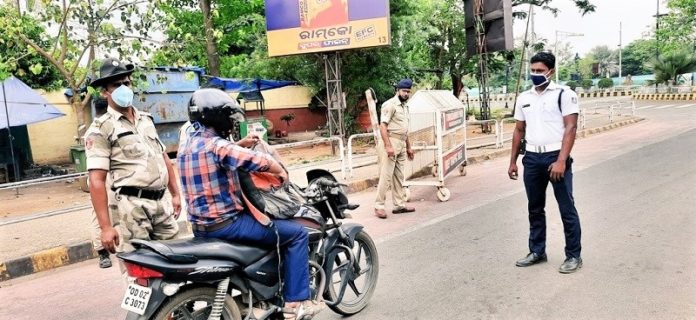 Blink News Network
Bhubaneswar, April 6: The state capital of Odisha has now come into limelight for reporting the highest cases of COVID 19, creating fear among the citizens of the smart city. As per government statistics 30 out of 39 cases are reported from Bhubneswar alone.
The government also claims that the maximum cases are from the family members of Suryanagar and Bomikhal. In a statement the State Health and Family Welfare Minister said, "Bhubaneshwar has about 30 active COVID positive cases. Most of them are linked to the first cases confirmed in Surya Nagar and Bomikhal. Almost all cases of Bomikhal are from one family. Both the clusters sealed and put under active surveillance,"
In terms of percentage 77 percent of the total cases are reported from the state capital. Many attribute the higher numbers in the state capital due to more stringent surveillance and proximity of testing centre since the beginning of the tests conducted to detect COVID 19 in the state.
In terms of population density, Puri is reported to have the highest population density per kms-sq, followed by Bhubaneswar. Subroto Bagchi, the Chief Spokesperson of the government (COVID management) recently had also said that Puri had the highest population density but the total cases from the temple town still stands at one.
The government however also had claimed that the people who returned from foreign countries are largely spread in Bhubaneswar, Cuttack and Puri.
In one of the rarest incidents, the state capital reported 18 new COVID cases on a single day on Sunday. "18 more COVID positive cases confirmed in Bhubaneswar. About 15 of the new cases detected today belong to Bomikhal which has been sealed. Cluster containment has been put in place and house to house survey is going on. All suspects and contacts shall be isolated and tested. Citizens are urged not to panic and stay indoors," a statement from the State Health Department said