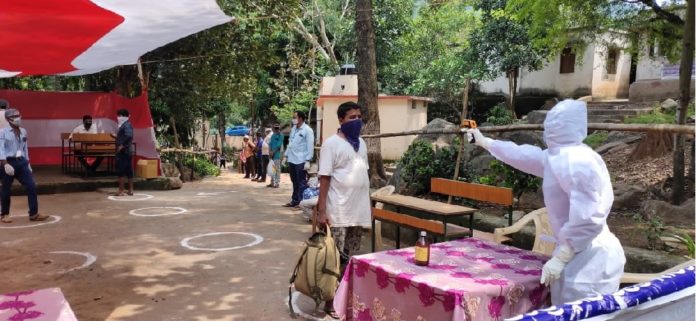 Staff Writer@Blink
Bhubaneswar, May 11: The state government on Monday witnessed a total of 37 new cases of COVID 19 as the total cases of the global pandemic crossed 400 marks, the government said today.
According to the latest statistics, the state saw a total of 414 cases of the pandemic in total. The government was able to conduct a total of 63478 sample testing in the state. The sudden rise was attributed to the detection of new cases of incoming migrants.
The data suggested that Ganjam district reported the highest of 29 cases while Sundergarh district reported three cases. Most other districts reported single case of the disease which included-Cuttack, Jajpur, Mayurbhanj and Boudh.
The government meanwhile keeping in mind the massive increase of cases decided to amend the rules of treatment of COVID 19 cases. The government has now decided to allow home quarantine of COVID patients who are asymptomatic.
"As per the norms issues by the Union government, asymptomatic patients can now stay at home quarantine after submission of an undertaking stating that they have toilet and a room to undertake home isolation," Additional Chief Secretary Pradipta Kumar Mohapatra said.