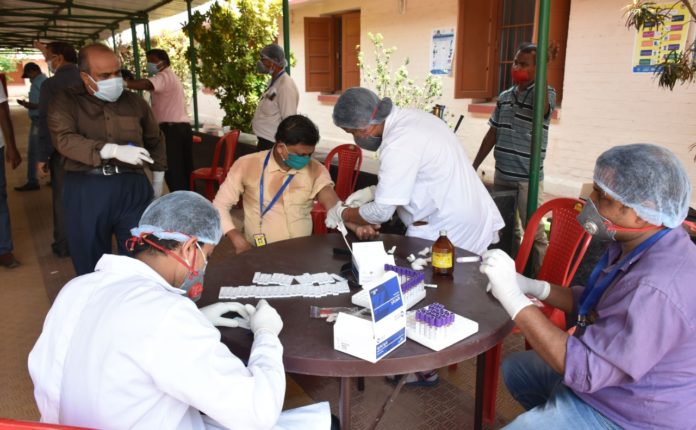 Staff Writer @Blink
Bhubaneswar, April 29: The global health disaster of COVID 19 has now hit four new districts of Odisha which was recently reporting zero cases and out of danger. In the last three days these districts have now also come under radar.
The state government now claims the disease has now broke out in a total of 14 districts of Odisha. It was few days back confined to only 10 districts while 20 other districts in the state continued to zero reporting of the global pandemic.
The State Health Department said that now four more districts-Koraput, Jharsuguda, Deogarh and Keonjhar also reported their maiden cases of COVID 19. With the detection of seven new cases in Odisha on Wednesday the total cases has reached 125. The government said that three cases from three different districts were reported Wednesday besides the four others. While three cases were reported from Balasore one was traced to Bhubaneswar.
"Three new positive cases have been reported from Panchapalli in Keonjhar, Basudevpur in Deogarh and Brajrajnagar in Jharsuguda districts. These include a 60-year-male patient from Keonjhar, a 34-year-old male from Deogarh and an 18-year-old female from Jharsuguda," a statement from the Information and Public Relations Department said.