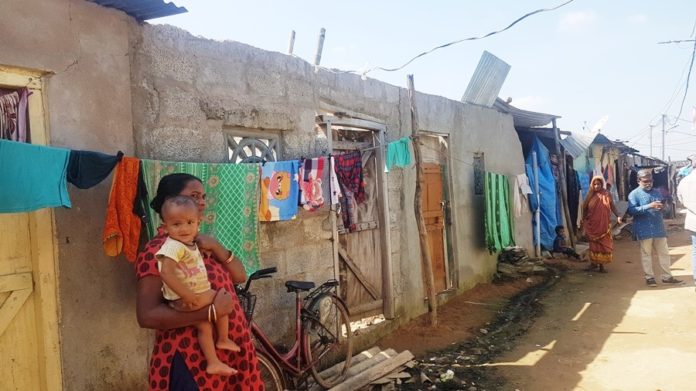 Blink News Network
Jagatsighhpur:  Prithviraj Moharana is a 55-year-old serving engineer from Cuttack in Odisha who has now become a talk of the town for donating his private land which has a market worth of around Rs 40 lakh now, to the slum dwellers of Jagatsinghpur as a noble gesture.
Moharana has donated 28 decimals of his land to 25 landless slum dwellers who were struggling for a place to live. Now with this land, these 25 families will be constructing their own houses onto the land. Many of them were from Kheresa, a slum in the Jagatsinghpur city, within 10 kms from Cuttack.
"It was my father, a teacher who taught me to help the poor. It was a painful experience to see the people from the slum struggling. I decided to do my bit and my family also supported in this. My kids are well settled and they also gave poured in their support for this," Moharana said.
According to the land registration office of the city the  names of the beneficiaries will be added in the land records in the documents soon. The residents of Kheresa, the slum from the city people had lived there for decades and had been demanding from the government to provide them land but the demand went in vain. After repeated requests from them, the dream of a land of their own never became a reality before the intervention of Moharana.