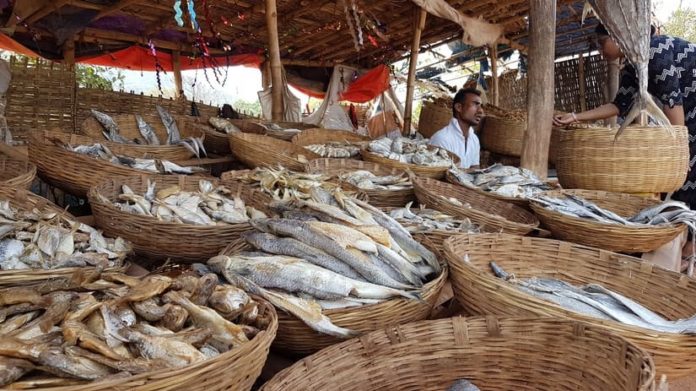 Blink News Network
Bhubaneswar, Feb 23: Data relating to fish consumption in Odisha now hint that there has been spurt in the overall consumption of fish in the state and it is increasing every year since 2015. The data was shared recently by the state fisheries department in the Odisha Assembly.
According to the government statistics relating to production and consumption of fish, the per capita consumption of fish in Odisha stood at 15.38 kgs in 2018-19 which was confined to 12.24 kgs in 2015-16. The year-wise classification of the data said that in 2015-16, per capita fish consumption stood at 12.24 kg which increased to 13.49 kg in 2016-17 and touched 14.42 kg in 2017-18.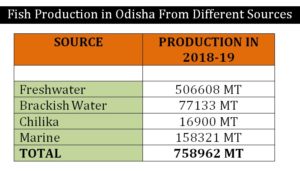 However the increase in consumption was not the only growing trend shown by the government in their report. It also hinted that the exports, imports as well as production of fish in the state have increased in the last few years and on an increasing side.
In 2015-16, the state witnessed a total of 5,21,278 tonne fish production from all sources of water be it freshwater, brackish water, Chilika or marine which has now notched upto 7,58,962 tonne – a 46 per cent jump in the last four years. Similarly, import of fish has also escalated from 46,275 tonne in 2015-16 to 49,607 tonne in 2018-19. Export of fish has increased from 35,611.85 tonne to 62,513.33 tonne in 2018-19.